Are You New to Translation?
Lack of preparation can be expensive
If you juggle a variety of tasks every day, we know how challenging it can be. If on top of these, you add a large and complex translation project with challenging deadlines, you're in for a headache.
From shortlisting the right linguists, keeping track of their availability, understanding translation memories and CAT tools, creating glossaries and style guides, finding a designer to format the files after translation, even getting started can be overwhelming.
Download our free guide to learn:
How to save time before the project even gets started
What information to gather and where to find help
Which of "Quality, Speed and Price" is more important
What to look for in a translation partner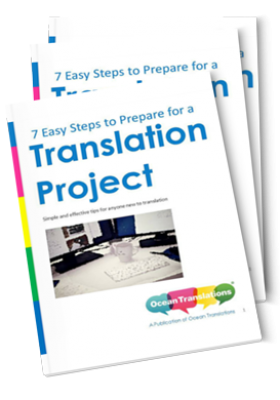 Please provide an email address where we should send you the ebook.